Meet the artist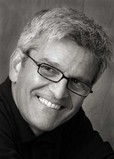 Cary Tsamas
Cary was born in Greece and moved to Chicago with his family when he was ten years old. From an early age he displayed a natural affinity for drawing and painting. This became his passion and remained one constant in his life. He graduated from Columbia College in Chicago with a degree in Commercial Photography/Advertising. He returned to Greece and worked as a studio photographer for an advertising agency in Thessaloniki.

Ever since returning to the United States, he has been creating unique and personalized art for clients across the Bluegrass and beyond. His Sportraits are the perfect way to celebrate an athlete's accomplishments, young or old! A very unique and personalized gift – a gift that will be treasured and passed on from one generation to the next.

Besides being an artist, Cary is also a soccer coach. He grew up playing soccer in Greece and briefly played professionally there. Since moving to Lexington, KY over 20 years ago, he has been part of the Central Kentucky soccer community, coaching boys and girls, of all ages, at different levels. He has coached for LYSA, Kickers, ODP, was coach of the Sayre High School boys varsity team for eleven years, and for the past nine years served as the Head Coach of the Berea College Women's soccer team. He has two children, neither of which play soccer (they both play tennis). He has also served as Assistant to the President for the Amateur Athletic Union (AAU).


---